About (short bio) ::: Tony N. Todaro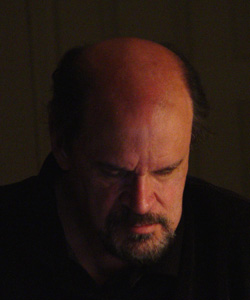 T.N. Todaro is a writer, creative director, and brand strategist. Tony is a renaissance man with a background in art, music, and education. He is the author of the Saga of the Lightriders novels, which includes True Light, Nexus of Swords, and Empire of Light. He is currently working on two new novels, "What Comes Around" and Empire of Light, as well as a number of short stories, and developing the Lightrider Saga as a motion picture franchise.
Tony is also a prolific designer and developed the web sites for the Los Angeles Science Fanatasy Society (LASFS) and the San Diego Science Fiction Society convention (ConDor). He has also worked on projects as diverse as the action figure/playset packaging for "Demolition Man" as well as numerous assignments and major campaigns for corporate clients internationally. When not chained to his computers, he can be found snorkeling in Hawaii.
***
T.N.Todaro
PO Box 2267, Redondo Beach, CA 90278
(310) 621-3530 • E-mail