Chronology
Characters
Cultures
Dictionary
Star Map
Worlds

Tony N. Todaro - Scrapbook
Loscon 2008 - Thanksgiving Weekend
I pulled double duty at this event: I spoke on a number of interesting panels that were well-attended, plus the Greater Los Angeles Writers Society had a booth in the dealer room. It kept me jumping all weekend! We also had some terrific after-hours dinners with many of our fellow authors, fans and friends.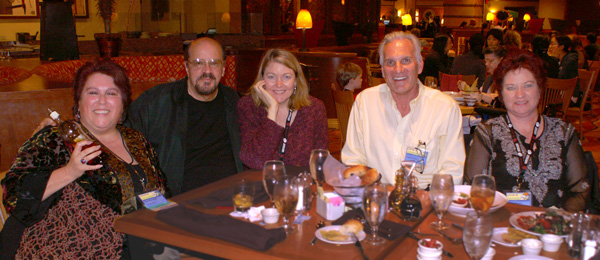 (L>R) Lillian Todaro, Tony N. Todaro, Diana Glyer, Steve Fisch, Denise Dumars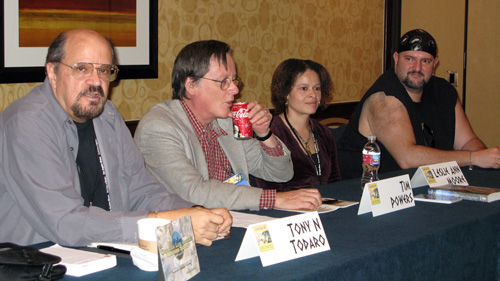 "Getting Started Writing Science Fiction"
Tony N. Todaro, Tim Powers, Leslie Ann Moore, Eytan Kollin
---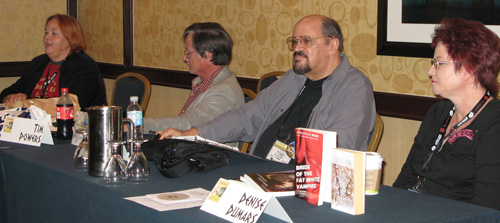 "Escaping the Slushpile"
Kelly Green, Tim Powers, Tone Todaro, Denise Dumars

---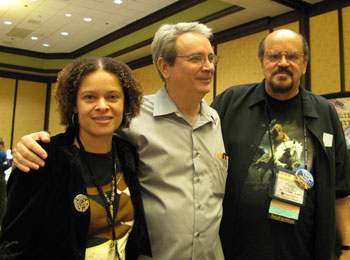 Authors Leslie Ann Moore, David Gerrold and Tony N. Todaro at a friendly greeting in the Dealer Room between GLAWS and the Tribbles!
I also appeared on a panel, the "CARE AND FEEDING OF THE CREATIVE PROCESS" on Sunday. (no photos available)